Carnival Entertainer Extraordinaire
Throughout the day, our charismatic carnival entertainer seamlessly blends with your guests and visitors, delighting them with an exquisite combination of Balloon Artistry and captivating Pocket Magic Tricks.
Keep the energy alive with periodic Magic and Puppet shows, a treat for the entire family. Dive into a delightful blend of comedy and enchantment that promises consistent entertainment and hearty laughter.
A show-stopper attraction is our iconic "Giant Clown," guaranteed to magnetize attention instantly. While this playful ensemble is air-filled and towering, its real charm lies hidden. As attendees draw near this seemingly static figure, they're in for a moving surprise – there's an entertainer within, ready to astound!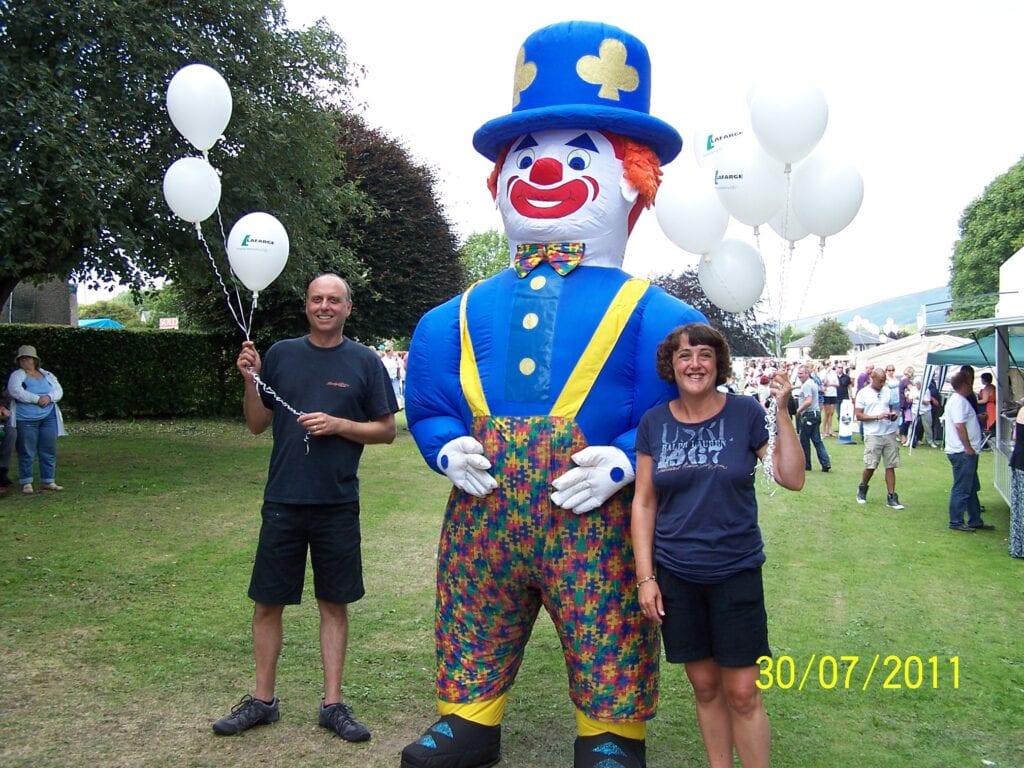 Be the Talk of the Town with our Carnival Entertainer
Desire to create a buzz? Eager to gather enthusiastic crowds? Our Giant Clown act is not only amusing but downright hilarious. Witness attendees gasp and chuckle as the unexpected movement catches them off-guard. Perfect for setting the tone during meets and greets, ensuring every function becomes a memorable spectacle.