Elevate Your Trade Show Presence with Magic!
At MKP Entertainment, we introduce a touch of enchantment to your stand with our Trade Show Magicians. Merging the world of business with the mystique of magic, our seasoned magicians captivate audiences, ensuring your brand remains unforgettable. Drawing in potential clients with mesmerising tricks and illusions, they seamlessly weave in your company's message, products, or services into their performance. It's not just about entertainment; it's about creating memorable interactions that translate into tangible business opportunities. Let magic be the secret ingredient that amplifies your trade show success!
Close-up magic is more than just sleight of hand; it's about forging genuine connections. Our adept magicians excel in creating an ambiance of amazement and intrigue. As they navigate seamlessly amongst attendees, they craft magical moments that pull each viewer into the heart of the performance. This individualised touch transforms every guest into an integral part of the magical journey, amplifying the overall experience and leaving lasting impressions. Dive into an immersive magic experience that elevates engagement and interaction at every turn!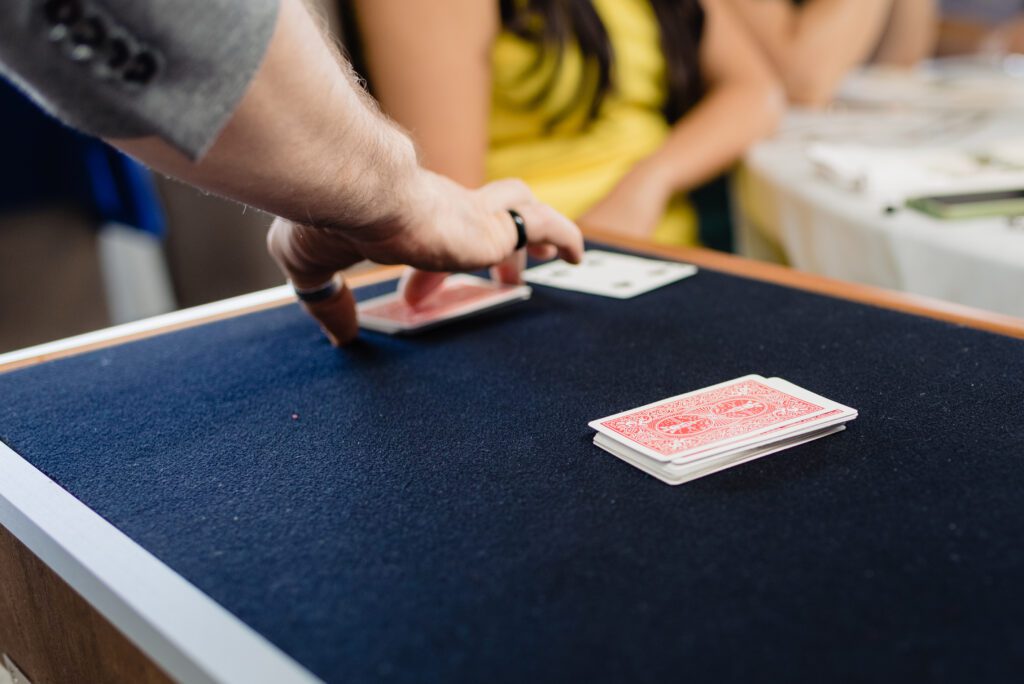 At MKP Entertainment, we believe that every trade show needs that touch of magic to truly make it memorable. Enter our expert Trade Show Magicians, adept at intertwining the allure of magic with your brand's core message. As attendees navigate the vast expanse of booths and displays, our magicians act as magnets, drawing crowds and keeping them riveted. With every deft trick and captivating illusion, they subtly weave in your brand's narrative, ensuring that your offerings don't just get noticed, but remain etched in the minds of the attendees. In a world where every brand vies for attention, let MKP Entertainment be the wand that casts a spell, making your stand the epicenter of engagement and interaction.
But it's not just about attracting crowds; it's about meaningful engagement. Our magicians don't just perform; they interact, ensuring that each attendee feels like a part of the magical experience. This personal touch means that your brand doesn't just get a passing glance but forms a deeper connection with potential clients and partners. When magic and business converge with MKP Entertainment, you're not just hiring entertainment; you're investing in a magical strategy to elevate your brand's visibility and impact. Join us, and let's create trade show memories that both enchant and empower!